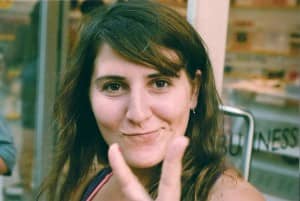 Hello! I've been working in the arts as an educator, printmaker, public engagement artist, illustrator, consultant, production designer and installation artist for 15 years. I am a technology enthusiast and work with many people to invent new ways to use it for STEAM (Science, Tech, Engineering, Arts, Math) education. This site showcases the projects, residencies, awards, collaborations and published materials from my design practice. I have selected the most recent or what I think to be the most relevant of my work for this site. Please go to my ARCHIVES page to see a full list of the work from the past 15 years.
As Network Manager at Mozilla Hive NYC I work with 80+ cultural organizations that create new learning strategies and innovative education practices. Together we create Connected Learning pathways for youth, educators, families, artists, programmers and more.
(\__/) (\(\
(='.'=) ( -.-)
(")_(") o__(")(")
Also, l have a pet rabbit, am an avid bicycle rider and former van owner.